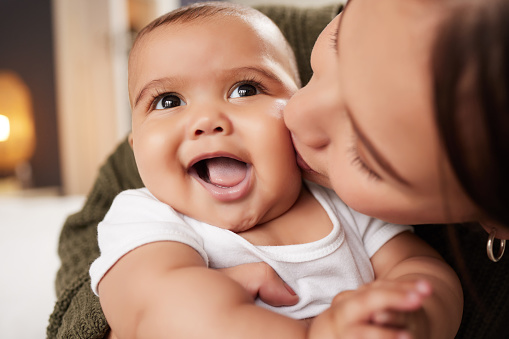 It is widely accepted that babies attach to their parents during the first few months of life. This attachment is critical for the baby's development and well-being. There are many factors that contribute to a baby's attachment to their parent. The most important factor is the quality of the parent-child relationship. Babies attach to their parents through a process called reciprocal social interaction. This process begins when the baby and parent make eye contact with each other. The baby will then mimic the facial expressions of the parent. The parent will respond to the baby's facial expressions and vocalizations. This back-and-forth communication helps to create a strong bond between the baby and parent. The frequency and duration of these social interactions are also important for attachment formation. Studies have shown that babies who have more frequent social interactions with their parents are more likely to develop a strong attachment bond. Therefore, it is important for parents to interact with their babies as often as possible. There are many benefits of a strong attachment bond between a parent and child. Babies who are securely attached to their parents are more likely to be independent, competent, and successful in life. They also have better self-esteem and are better able to cope
When do Babies Attach?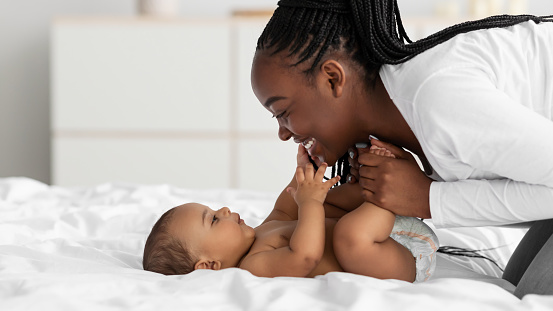 Babies attach to their parents in different ways and at different stages. Here are some newborn bonding tips for new moms. Some babies attach early on, while others may take longer. There are many factors that can influence how and when a baby attaches, including the parent's relationship with the child, the quality of the parent-child interaction, and the child's temperament. It's important to remember that every child is different, so there is no one right way for babies to attach. The most important thing is that parents provide a loving and supportive environment for their children.
Who Can Babies Attach to?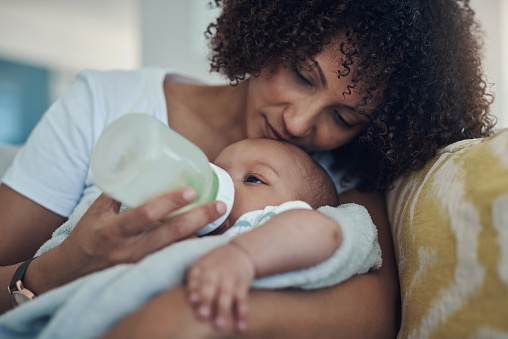 Babies can attach to anyone who provides them with love, care, and attention. However, they will usually form the strongest attachment to their parents or primary caregivers. This is because parents are typically the ones who are most available to meet their needs. Additionally, the bond between parent and child is often reinforced by physical touch, such as cuddling, rocking, and nursing. The attachment parenting approach is based on the theory that babies are born with a natural need to be close to their parents. This need is thought to be essential for the development of a secure attachment, which is vital for the baby's emotional and social development. Breastfeeding: Breastfeeding is thought to promote bonding and attachment between mother and baby. It also has many health benefits for both mother and child. Co-sleeping: Co-sleeping refers to sleeping in close proximity to your baby, either in the same bed or in a separate bed in the same room. This practice is thought to promote bonding and attachment as it allows for more opportunities for physical contact and eye contact between parent and child. Babywearing: Babywearing is the practice of carrying your baby in a sling or carrier close to your body. This practice is thought to promote bonding and attachment as it keeps your baby close to you and allows for frequent physical contact.